Today, we continue the list, and here are the next 4 and a half countries of the Balkan peninsula – explained.
Bulgaria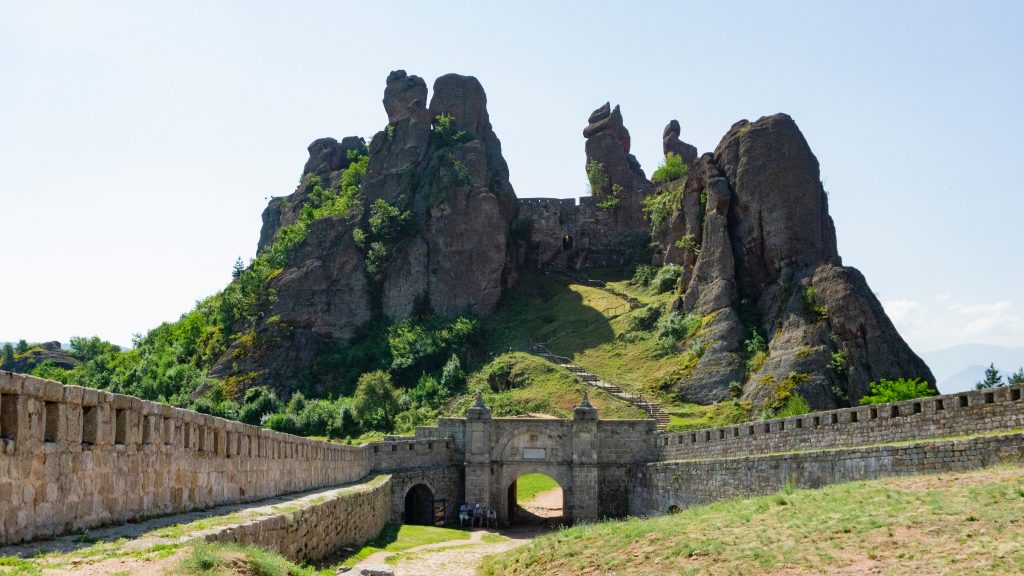 Bulgaria is maybe one of the most "Balkan" countries out there. They love good drinking, wild dancing and making notorious South Slav YouTube videos.
Bulgarians claim they are descendants of Bulgars, a Turkic tribe that migrated from Asia. Here they mixed with local Slav majority and adopted Slavic language and culture. At one point in history, they even had an empire that actually covered most of the peninsula. They are the only South Slavic nation that was not a part of Yugoslavia for some reason. The Bulgarian language is very similar to Macedonian and Bulgarians see Macedonians as "younger brothers".  Other south Slavs can understand them if they speak slowly. Most of the population declare themselves as Orthodox Christians, although they have a big Turkish minority.
Bulgaria became a full member of the European Union in 2007. Joining the EU did not resolve any of the old problems. The corruption and poverty forced more than a quarter of the Bulgarian population to seek happiness elsewhere. Today, Bulgaria is one of the poorest EU nations. Everybody is leaving or making plans to leave, making Bulgaria a top country with a demographic decline in Europe.
They have a traditional ally in Russia, as they are an Orthodox nation as well, and they dislike Romanians because of border issues and Turks because of a long history of wars with them.
Geographically speaking, they have a little bit of everything: high mountains in the east, flatlands in the middle, Black sea to the east and the mighty Danube to the north. Although not as pretty as the Greek or Adriatic coast, the Black sea in Bulgaria has its charms – very cheap alcohol and non-stop parties with a somewhat festival atmosphere.
The capital is Sofia, a soviet-style city with a really good flight connection to most of the world destinations.
In conclusion, a very fun country to visit and once in a lifetime experience guaranteed.
Croatia
Croatia, the land of many islands, rich German tourists and Game of Thrones tours. The country has a shape of a banana that encircle most of Bosnia and Herzegovina, leaving Bosnians very small piece of the Adriatic near the city of Neum. The Croats happen to have the most beautiful piece of the Adriatic coast, where a lot of GoT shooting happened (The Kings Landing – Dubrovnik).
It is a predominantly Catholic nation, and the country itself has many influences from Italy (the coast) and Germany (inland), and consider Germany as their best friend. Most of its history, Croatia was a part of the Austro-Hungarian empire, which influenced their culture, art, and music a lot, separating them from other, more southern (and wilder), South Slavs.
Their foreign policy is strongly focused on the EU, as they are trying to differentiate themselves from the Balkans. Even though more than 20 years passed since the last war, Croatia still looks at Serbia with a bit of hostility. However, younger generations of Croats love to come for an extended weekend in Belgrade and have fun. Many Serbs are carefully rediscovering the Dalmatian coastline, where their parents once spent long summer vacations.
The capital city is Zagreb, small and cozy, definitely worth visiting. The entire coastline is Italian influenced, with cities like Korčula, Dubrovnik, Zadar and Split as the highlights. Most Croats will also mention the national reservation park called Plitvice, with numerous lakes and fantastic desktop background landscapes.
Disputed territory of Kosovo*
Kosovo (…and Metohija, the full name) is an autonomous region of Serbia, that illegally proclaimed independence in 2008. So far, 98 countries recognized Kosovo* as an independent state, including the USA and most of the EU. The fact is, Serbia, through its allies Russia and China, can always put a veto on Kosovo* entering the UN and other international organizations, making it de facto not an independent country.
In reality, this territory is under open dispute and far from any long-term solution. Albanians were majority here for most of the 20th century, but there was always a strong Serb minority, especially in the north of the province and in few enclaves in the south (nowadays protected by UN peacekeepers). From the 1980s, there was a serious campaign by Albanians to "increase their majority" which escalated in the war of 1998/99 (and NATO aggression against Yugoslavia) when 200-250 thousand Serbs were forced to flee from Kosovo to Central Serbia.
Kosovo is a cradle of Serb medieval state, with a huge number of monasteries and other sites of national importance to Serbia. In addition, being a southern Serbian province over decades, the state invested a lot in infrastructure, housing, and mining, and Serbs are not willing to give up on that. Today, the future looks grim for Kosovo, as a solution to the dispute is nowhere to be seen.
Everyone in Kosovo* is a bit pessimistic, and in most cases, see the future elsewhere, because the foreign aid will stop coming at some point. More than 20 years from the war and NATO intervention, Kosovo is a very dysfunctional land, with a declining population and problems with corruption and crime on every step.
Greece
If you have not seen the movie "My big fat Greek wedding", first watch it and then continue researching Greece. The movie contains all the stereotypes about Greeks, which, actually, most Greek will find partially true. They are very proud to be Greek, and as someone wisely said "the Greeks love being Greek". With a good reason, their country is the cradle of western civilization, of philosophy and democracy.
It is also a place with thousands of beautiful islands and beaches. Many of these islands you can find when googling "a perfect summer vacation". It is a dream of every Greek to own a household on the seaside, rent it to some rich western people and live from that rent money. This laid-back and hedonist mentality made Greeks notorious, and the country itself had serious problems with finances, as it almost went bankrupt and now depend on EU funds.
Greeks consider Serbia as their traditional friend and ally, and Serbs are very welcome on the Hellenic coasts. You can see this friendship best in the relation between two of the best football clubs in each country, Crvena Zvezda (SRB) and Olympiacos (GR). They consider themselves "the Orthodox brothers", and you can always see the warm welcome when they play a friendly match. Find out more about this football friendship on our Hooligans tour!
Romania
Only a small piece of Romania is actually in the Balkans. Most of Romanians will actually claim they are not Balkan but somewhat their own thing – but their culture says otherwise. Romanians share many characteristics with Serbs and Bulgarians, and their customs, music, and food are similar too.
They have a saying that "Romania has only two good neighbors, Serbia and the Black Sea". That is kind of true as they are the only two neighboring Balkan states that never fought a war. They also share some common history as both fought the Ottoman Empire and Austro-Hungary, and they share Orthodox religion.
Romanians are not in the best of terms with Hungarians, because of the region of Transylvania, which was a part of Austro-Hungary but had a majority of Romanians living in it and historically it was their province in the medieval times.
As for natural beauties, Romania has it all. The fertile flatlands of the Banat region, the Iron Gorge and the river Danube, the Carpathian mountain range and the Black Sea coast. Bucharest is the capital, and often called "the Paris of the East". Transylvania (home of the Dracula) has the most interesting landscape and some of the most famous roads in the world – Transfagarashan and Transalpina highways (more than 2000m above sea level). Cities like Brasov, Cluj Napoca, Sibiu, and Sigishoara will make you feel like you journeyed through time.
All in all, Romania will definitely win the hearts and minds of all visitors, and many will surely revisit it more than once.
Stay with us, the last part is coming next week! 🙂